Vital Connect's HealthPatch
Vital Connect's amazing HealthPatch™ works with SweetBeatLife. The HealthPatch biosensor has two components: the reusable sensor module and the disposable patch.
The HealthPatch detects the following biometric measurements: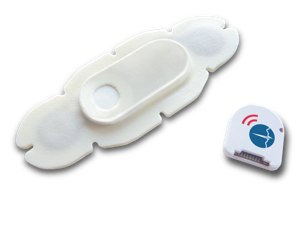 Heart Rate
Heart Rate Variability
Respiratory Rate
Skin Temperature

*

Body Posture including Fall Detection/Severity
Steps

*

Stress

*

Sleep Staging
Buy HealthPatch™
More information about HealthPatch
* Not recorded or used by SweetBeatLife™. SweetBeatLife uses a proprietary algorithm for determining stress levels.
Bluetooth straps only work on iPhone 4S and 5, iPad 3 , iPod touch 5th generation and newer.
SweetBeat, SweetBeatLife, Nature Beat, and Stress Detective are compatible with the following Bluetooth® enabled sensors:
SweetBeat also works with these popular health sensors:

SweetBeatLife. Nature Beat, and Stress Detective will not work with these sensors
Wahoo Fitness - Wireless ANT+ Heart Rate Monitor for iPhone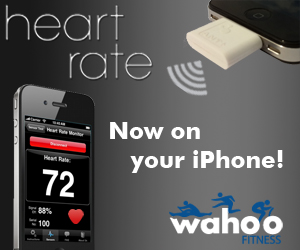 Wahoo Fitness dongle or case with Garmin or ANT+ compatible heart rate monitor
60Beat - Wireless Heart Rate Monitor for iPhone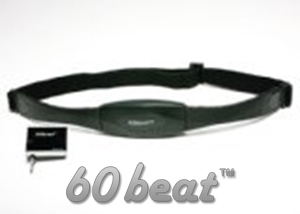 60beat iphone dongle with Polar or other analog compatible heart rate monitor
SweetBeat and SweetBeatLife also works with these health sensors

for food sensitivities

ONLY

: