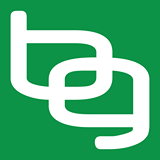 Ben Greenfield is a coach, author, speaker, ex-bodybuilder and Ironman triathlete. His science-based approach to discovering a potent balance between health and performance has revolutionized the way thousands of athletes and exercise enthusiasts around the world live, train and eat. Ben now works with athletes, CEO's and soccer moms from around the world to achieve amazing feats of physical endurance without destroying their body in the process.
In 2008, Ben was voted by the National Strength and Conditioning Association as the America's top personal trainer. He holds a Master's degree in exercise physiology and biomechanics from University of Idaho, and is also a certified sports nutritionist (C-ISSN) and strength and conditioning coach (CSCS). He has over a decade of experience training professional, collegiate and recreational athletes from all sports how to be healthy on the inside and healthy on the outside – and also coaches people of all ages and from all backgrounds for performance, fat loss, nutrition, lifestyle management and wellness.
In addition to being the head coach and nutritionist for Pacific Elite Fitness and the Rock Star Triathlete Academy, Ben is a consultant for WellnessFX, host of the Get-Fit Guy and BenGreenfieldFitness.com podcasts on iTunes, author of over a dozen programs and books for optimizing health and performance, and owner of EndurancePlanet.com, the world's top endurance sports entertainment website. Ben also trains and mentors physicians, personal trainers and physical therapists from around the globe via his mastermind Superhuman Coach Network at SuperhumanCoach.com.